What is Montessori Kindergarten?
The Kindergarten Program at Hills Montessori is the final year of the 3 year program and is equivalent to Kindergarten. In this program, the children continue the Montessori program as well as the NSW Department of Education curriculum.
The children, in their third year of Montessori, are not, as are most of their contemporaries, at the beginning of a new stage of life and schooling, but rather at the culmination of a three year experience. They are now reaping the fruits of the seeds planted when they began in the Montessori environment at age three.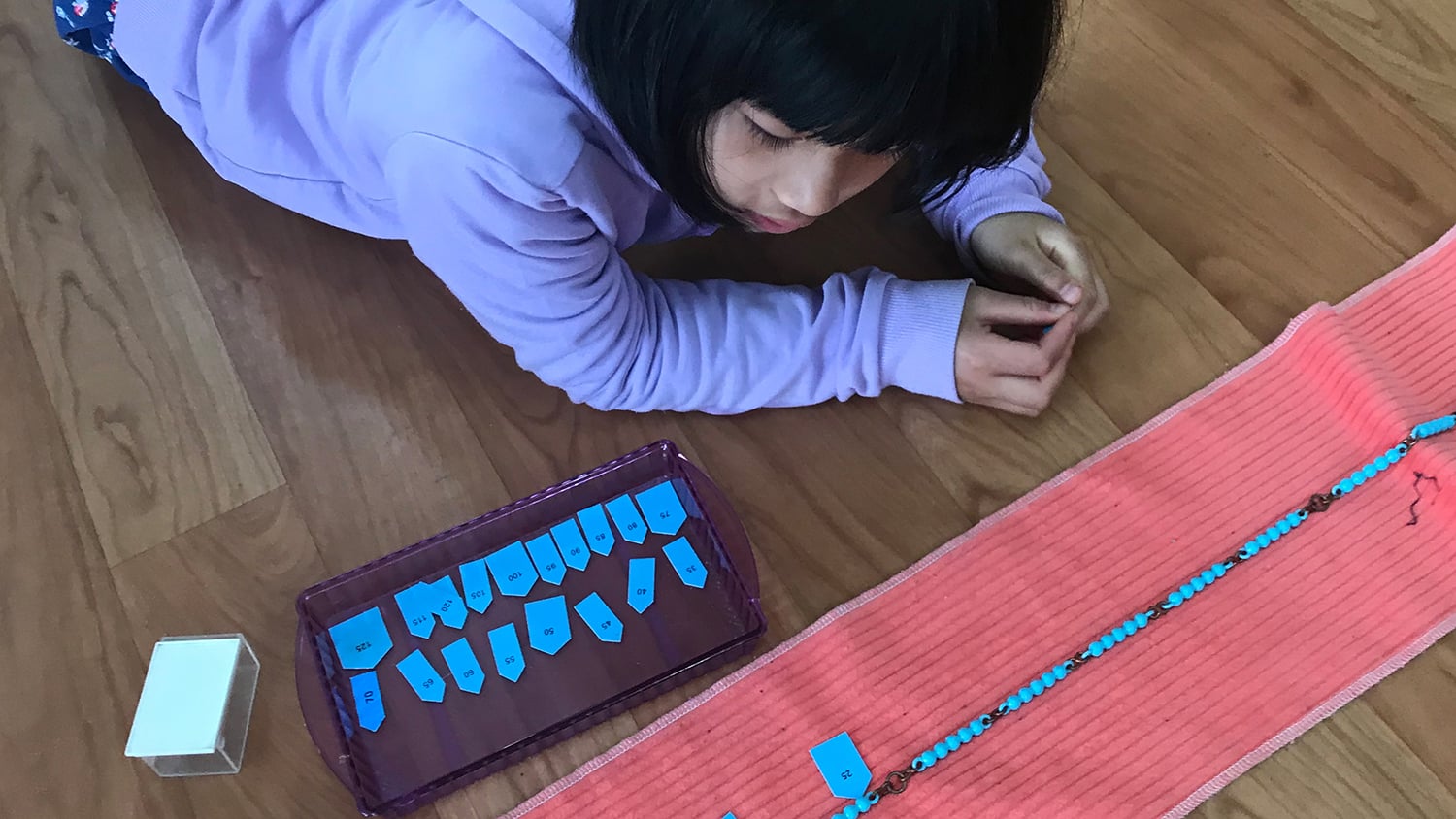 Maria Montessori observed and designed for the whole child: thus the child's physical, mental/intellectual, social and emotional needs have been equally a part of this experience. The basic principles of freedom of choice, independence, individual learning, and discipline from within the child, have been an integral part of the child's experience.
Since the key to the child's learning is the process itself, one will not see the children's work extensively displayed. It is felt that individual achievements and goals are more important at this stage of development.
Extended Day to Kindergarten and the NSW Department of Education Syllabus
The six Key Learning Areas as defined by the NSW Department of Education Syllabus are each an integral part of the Montessori programme for 5-6 year olds. What follows is an attempt to encapsulate the programme for each of the six Areas.
Language
Mathematics
Human Society and its Environment
Creative Arts
Science and Technology
Physical Education
Children who have completed a minimum of one (1) year in the pre-school program and who have had their fifth (5th) birthday prior to 1st August may be enrolled in Kindergarten at the beginning of the year (refer to Enrolment Policy).
Kindergarten hours are 8.30am-2.30pm