What is the Parent/Toddler Program?
The Montessori Parent/Toddler Program is an 'Educational Play Group' for both Parents and Children. Our program emphasises on catering for a child's urge towards independence and on faith in a child's capabilities.
We offer a safe, secure and enriching environment for Infants to grow and develop. With specialised Montessori equipment, children are given the opportunity to explore and discover.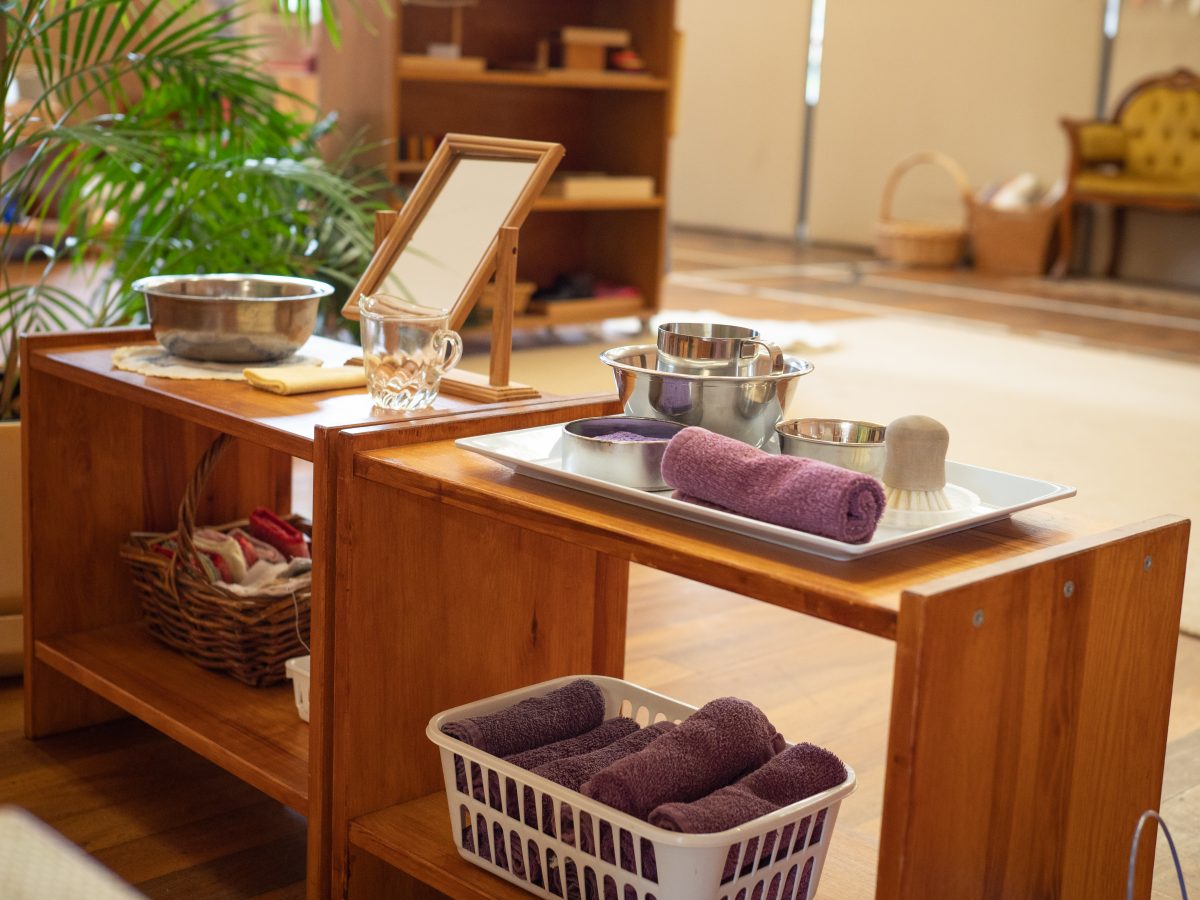 Program structure
We provide the sense of security and loving care that toddlers need to thrive during this stage of intense learning. Since toddlers are especially bent on achieving independence, our Directress provides responsive, individual attention as your child deals with positive experiences as well as frustration. Our environment takes advantage of the rapid growth of gross and fine motor skills at this stage.
The toddler program focuses on five key developmental areas:
Sensory and perceptual development
Self-help skills
Language skills
Physical and motor skills
Social and emotional growth
Some examples of activities include:
Table washing
Food preparation
Enriched vocabulary
When Infants can start the Parent/Toddler Program
Children attend from the time they are able to walk independently, typically from 15 to 18 months old until they turn age three, from which point they can move into the Hills Montessori Pre-school Program. Children may attend once a week or more with a parent/guardian.
Enrolment and Fees
Hills Montessori is pleased to offer a Parent/Toddler program that operates 5 mornings per week Monday – Friday from 9.30 am – 11.30 am.
Please click here to download Enrolment Form – Parent/Toddler Program
Please click here to download the Parent/Toddler Program Policy.
For our schedule of fees please click here.