A Biography of Dr Maria Montessori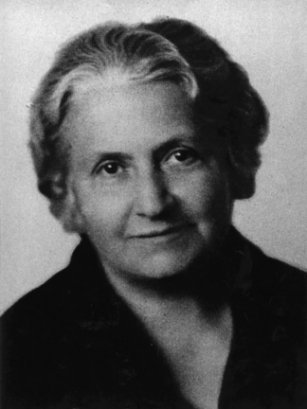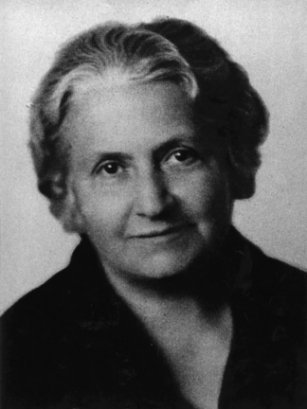 Maria Montessori was born on the 31st August 1870 in the town of Chiaravalle, Italy.
As her education progressed, she began to break through the barriers which constrained women's careers. From 1886 to 1890 she continued her studies at the Regio Instituto Tecnico Leonardo da Vinci, which she entered with the intention of becoming an engineer.
Upon her graduation, Montessori's parents encouraged her to take up a career in teaching, one of the few occupations open to women at the time, but she was determined to enter medical school and become a doctor. Maria was refused entry by the head of school. She was undeterred. Eventually, it seems, Pope Leo XIII interceded on her behalf. In 1890 Montessori enrolled at the University of Rome to study physics, maths and natural sciences, receiving her diploma two years later. This and the Pope's intercession enabled her to enter the Faculty of Medicine, and she became the first woman to enter medical school in Italy. She was a dedicated student, and on the 10th July 1896 became the first woman to qualify as a doctor in Italy and with this distinction also became known across the country.
In November 1896 Montessori added the appointment as surgical assistant at Santo Spirito Hospital in Rome to her portfolio of tasks. Much of her work there was with the poor, and particularly with their children. As a doctor she was noted for the way in which she 'tended' her patients, making sure they were warm and properly fed as well as diagnosing and treating their illnesses. In 1897 she volunteered to join a research programme at the psychiatric clinic of the University of Rome.
She began to read all she could on the subject of mentally retarded children. In 1898 Montessori's work with the asylum children began to receive more prominence.
Montessori's involvement with the National League for the Education of Retarded Children led to her appointment as co-director, with Guisseppe Montesano, of a new institution called the Orthophrenic School. The school took children with a broad spectrum of disorders and proved to be a turning point in Montessori's life, marking a shift in her professional identity from physician to educator. Until now her ideas about the development of children were only theories, but the small school, set up along the lines of a teaching hospital, allowed her to put these ideas into practice. Montessori spent 2 years working at the Orthophrenic School, experimenting with and refining the materials devised by Itard and Séguin and bringing a scientific, analytical attitude to the work; teaching and observing the children by day and writing up her notes by night. In 1901 Montessori left the Orthophrenic School and immersed herself in her own studies of educational philosophy and anthropology. In 1904 she took up a post as a lecturer at the Pedagogic School of the University of Rome, which she held until 1908.
During this period Rome was growing very rapidly, and in the fever of speculative development, some construction companies were going bankrupt, leaving unfinished building projects which quickly attracted squatters.
With parents out at work all day, the younger children wreaked havoc newly-completed buildings. This prompted the developers to approach Dr Montessori to provide ways of occupying the children during the day to prevent further damage to the premises. Montessori grasped the opportunity of working with normal children and, bringing some of the educational materials she had developed at the Orthophrenic School, she established her first Casa dei Bambini or 'Children's House', which opened on the 6th January 1907. What Montessori came to realise was that children who were placed in an environment where activities were designed to support their natural development had the power to educate themselves.
By the autumn of 1908 there were five Case dei Bambini operating. Children in a Casa dei Bambini made extraordinary progress, and soon 5-year-olds were writing and reading. News of Montessori's new approach spread rapidly, and visitors arrived to see for themselves how she was achieving such results. Within a year the Italian-speaking part of Switzerland began transforming its kindgergartens into Case dei Bambini and the spread of the new educational approach began.
In the summer of 1909 Dr Montessori gave the first training course in her approach to around 100 students. Her notes from this period became her first book, published that same year in Italy, which appeared in translation in the United States in 1912 as The Montessori Method, reaching second place on the U.S. nonfiction bestseller list. Soon afterwards it was translated into 20 different languages. It has become a major influence in the field of education.